APEX 2015 Winner, KMC Controls, is an IACET accredited provider for a variety of training classes to help customers install and use KMC hardware and software more productively. A KMC online training module recently won an APEX 2015 Award of Excellence. With this addition, KMC has won a total of 21 awards for excellence in its paper and online publications since 2006.
TheAPEX Awards for Publication Excellence, sponsored by Communications Concepts, is an annual competition for writers, editors and other business communicators. According to the APEX 2015 announcement, "The awards were based on excellence in graphic design, editorial content and the ability to achieve overall communications excellence."
In this 27th annual competition, KMC's training module was one of nearly 1,900 entries.
The mission of theInternational Association for Continuing Education and Training(IACET) is to advance the global workforce by providing the standard framework for quality learning and development through accreditation. Its history includes development of the original Continuing Education Unit (CEU) and creation and maintenance of the ANSI/IACET Standard for Continuing Education and Training.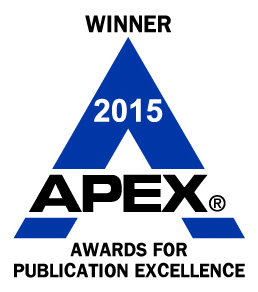 The award-winning BAC-105 Fundamentals of BACnet module provides foundational instruction on the ASHRAE BACnet standard. Passing the included test is one of the prerequisites for attending a week-long instructor-led training class on more advanced topics. The module, completed at the students convenience, is part of a three-part basic knowledge series. This online series was developed to replace 1.5 days of introductory materials in instructor-led courses. By saving this time, KMC was able to add activities, advanced topics, and assessments to measure student mastery to the instructor-led course.
Another training module in the series, DDC-201 Connecting KMC Controllers, had previously won anaward from the Chicago chapter of the Society for Technical Communication. For more information on KMC training, see theTraining Overviewsection on the KMC web site.